How can I share my posts with other readers?
You can click on the share icon and directly share the post on your social media platforms, or copy the shareable link.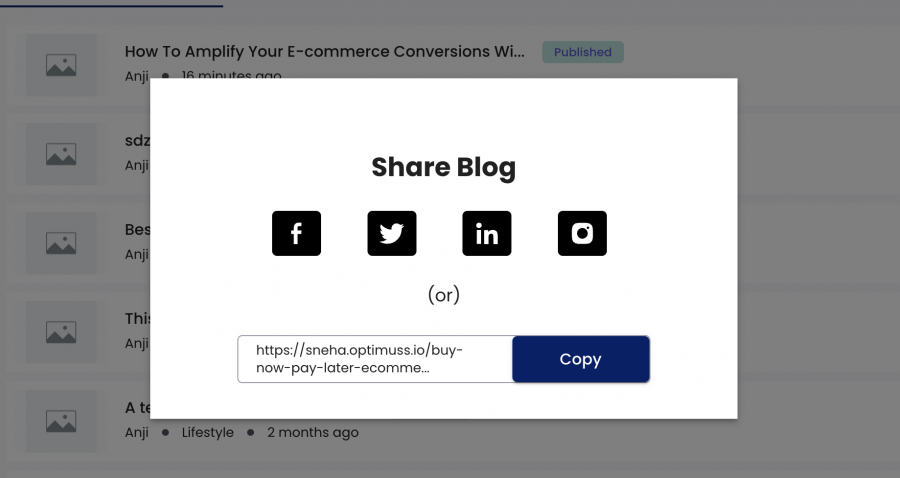 You can set the preview title, description, and image of your post that will show while sharing a post.